Company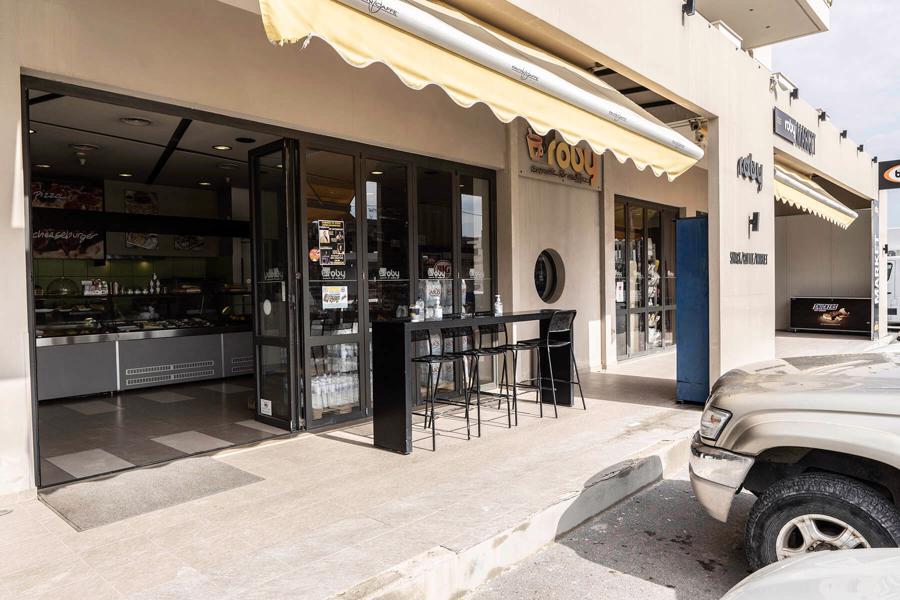 Giota and Giorgos started their journey in the magical world of coffee and taste in May 2010, accompanied by Manos…
The love for excellent distillation of coffee and for the best possible quality of fast food produced led our store to a series of investments and actions for this purpose.
• For the excellent quality of our drinks, a complete reverse osmosis system of the company NK has been installed. WaterSystem's that ensures our water quality.
• Strict internal regulations of the store and the staff focusing on the following categories: Cleanliness - Hygiene - Provision of Services and strict standards.
• Cooperation only with the leading food and coffee companies.
• Add Market space to the business due to the needs of our customers
• Delivery Service with three vehicles both for the safety of our staff and for the best offered quality of the transported Coffee - Snack - Market products.
• ATM
• 1000 sq.m. Parking lot
Your pleasure
Our enjoyment